Leasing a Website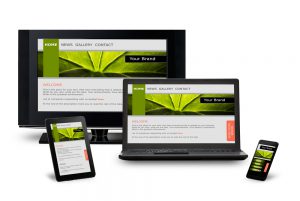 Ok, so what is website leasing?
Most small business owners need to stretch their advertising budget to maximise their 'bang for their buck'.  To many, websites are seen as an extravagance that can be put off till later. So they tend to concentrate on what is traditionally seen as immediate gratification advertising – basic print media type ads, phone book etc.
So websites get overlooked.
Your digital front door – don't underestimate it.
Some businesses will set up a Facebook page or some other sort of social media, which is fine and commendable, but the reality is that a website is the first thing that your customers will look for online. Even if it does nothing more than show your business address, name, logo, contact details and a bit about what you do, a website is your professional front door online – the window to your business soul.
Are you leaving money on the table?
But small business owners do not always have the skills or know-how to get a website off the ground, host it and update it. It is not always the cost that puts it on the back burner. Sometimes it is just the time and effort required.
So what if you had it all done for you? What if you could rent a website – no time limits, no contracts, no hands-on, just all done for you?
Well, I can do this for you. You let me know a bit about your business and what you want to show your customers and I will build you a website with a '"home" page, "about us" page, and a "contact us" page.
If you have some content of your own we can produce a "blog "page or "information" page as well. All this is for a fixed monthly fee – with initial updates included each month and a small fee for additional updates if required.
We will even find and secure a .com domain name that suits your business for you – included in the cost.
Initial on-site SEO (Search Engine Optimisation) included maximising exposure of your site online to your targeted customers.
So how much would you pay for this?
To have a developer design and build you a website they will probably charge you around $1500 – $5000 depending on the work you need to be done on your site. Then you have hosting and domain name costs – around $150 per year. To have an administrator maintain and update your site will cost you around $100 per page or a similar hourly fee.
So what about leasing a website – from $110 per month (inc GST) including basic website development, hosting, SEO, updates, and links to social media? No contracts, no time limits. Just increased business contacts, sales and online exposure to your targeted clientele.
Cheap business advertising with guaranteed results*  (*If you don't see an increase in business after 6 months I'll give you 6 months free)
Contact me now – no obligation.